All about Fidlock bottles and their parts. brief introduction.
Fidlock bottles have become one of the Most Popular bottles among cyclists in Singapore regardless of foldies or roadies or MTBikers. Here are the facts that all you need to know about Fidlock bottles. At Outdoor Life Funan Sg mall, we sold hundreds of them every month. 
Let's start with the bottles. The Bottles
There are 3 different bottles of size, 450ml, 590ml, and 600ml respectively. The bottles by themselves can't do any magic. They are called " Replacement Bottles". it just a bottle. It needs a bottle connector( see the picture) When you connect the bottle with the bottle connector, it becomes " Single bottles". These " Single bottles" can connect to any Magnetic Fidlock base designed for bottles.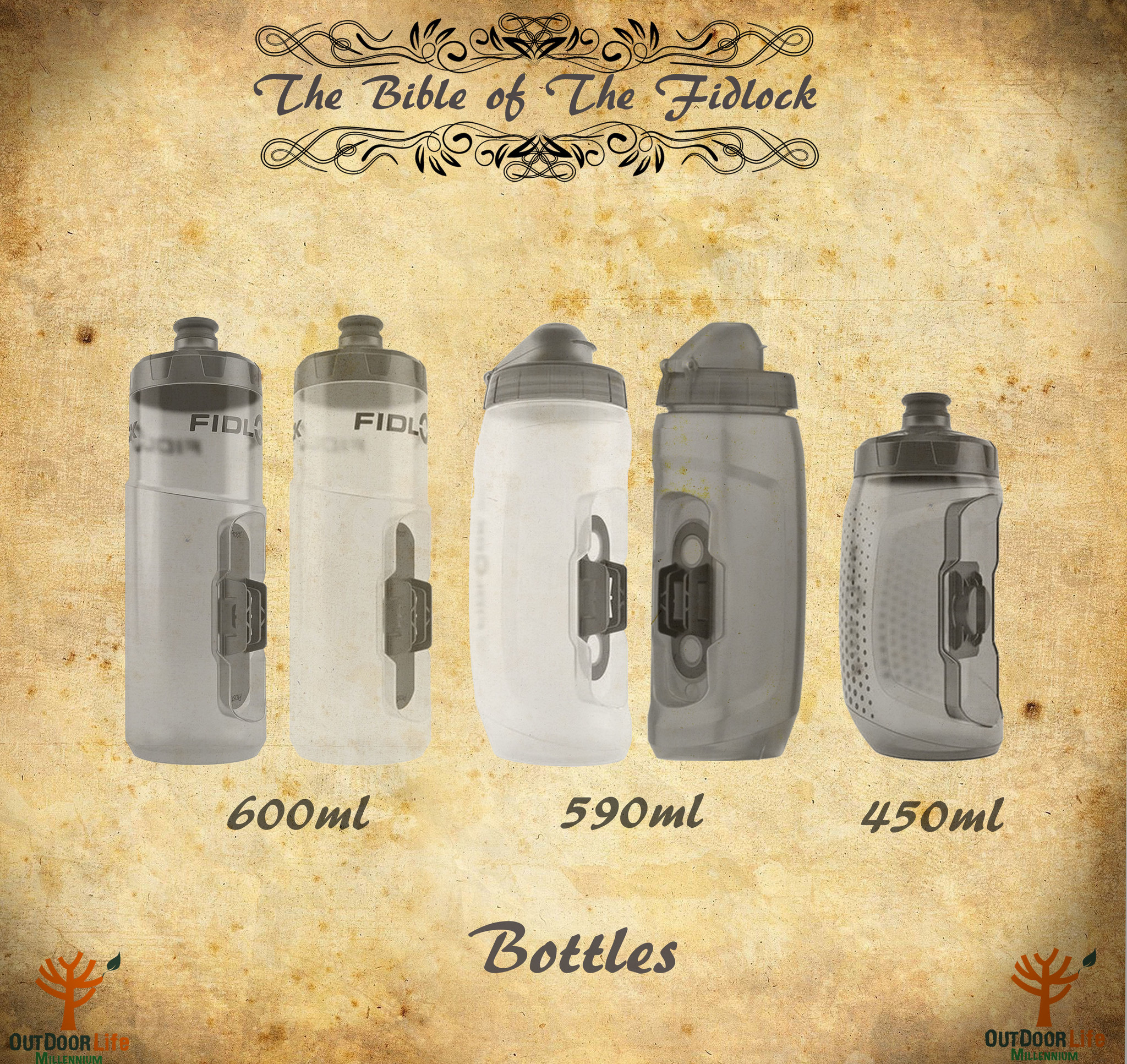 590ml and 450ml bottles come with the mud covers. Therefore they are good if you cycle in the rain or muddy trail but those are not very convenient if you are cycling and drinking at the same time. 600ml bottle gives you the ease of drinking without opening the hatch. 450ml bottle is for running and putting the bottle at even smaller places where 600ml bottle and 590ml bottle doesn't fit.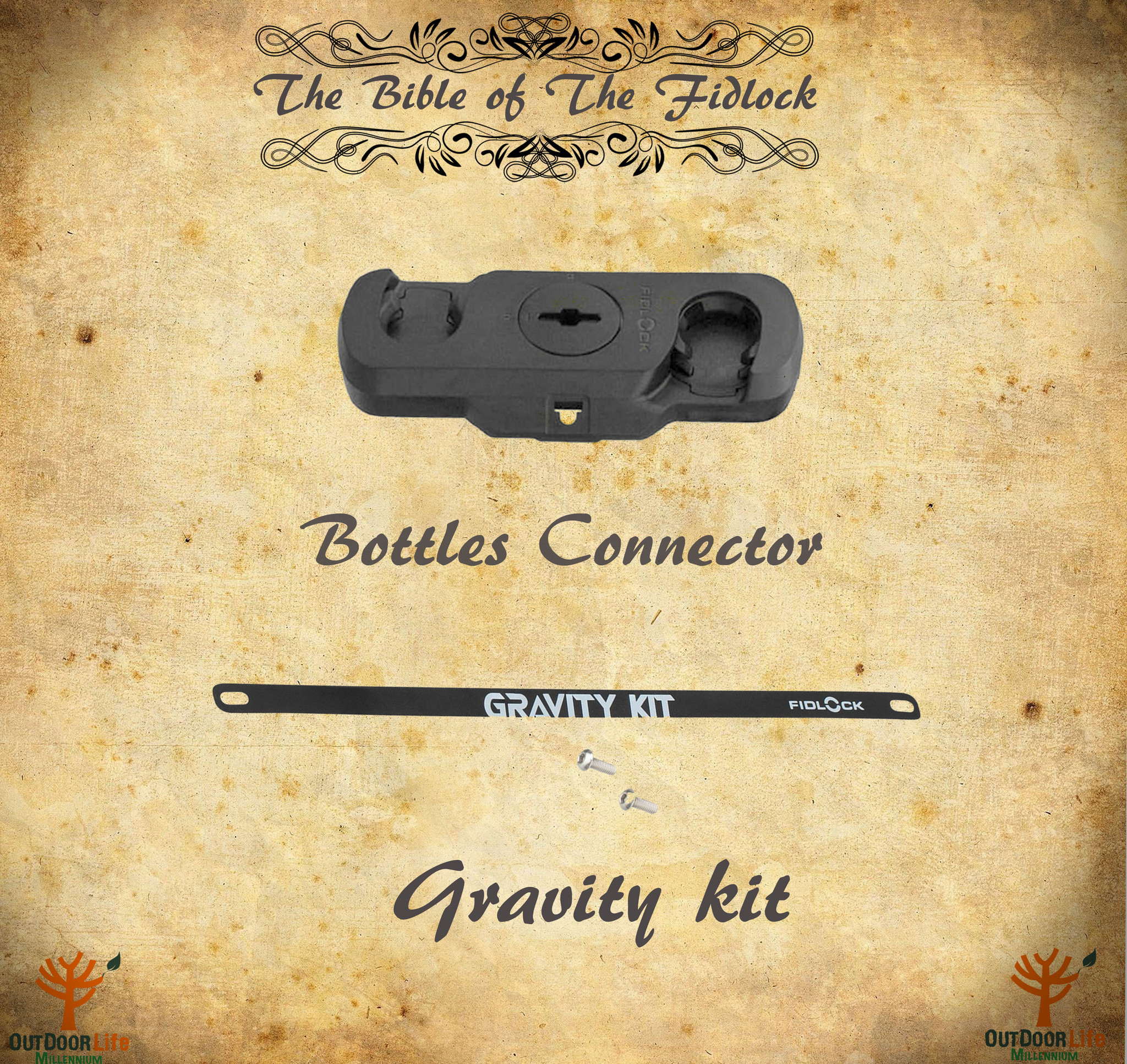 What is a gravity kit?
Gravity kit is an extra fastening steel belt to your bottle. In the event that your bottle loses out of the bottle connector, the gravity kit is there to hold the bottle. Therefore, it won't drop out of the bottle connector. This is the extra protection for your bottle. It only fits the 600ml bottle and will not work on 590ml and 450ml bottles.
The Bases.
Fidlock bases are the parts that you put on your bikes or bags or belts. There are 3 different base type. They are
- Bike Base - which you can mount on your bike using the bottle-cage screws. Some bike like Brompton does not have this. So Please don't look for it on your bike if you are a Brompton owner.
- Uni base - Which you can mount any tube on your bike or literally anything that can wrap around or tie to. This mount not only for the bike. it can be anywhere from a baby stroller to a dancing pole. A bike like Brompton doesn't have a screw for a bottle cage. This system is for those bike owners.
- Tex Base - Tex base is for bags and belts or any object that are thin enough to sandwich in between. Tex base allows you to have a seamless connection between bike, bags, and on your waist.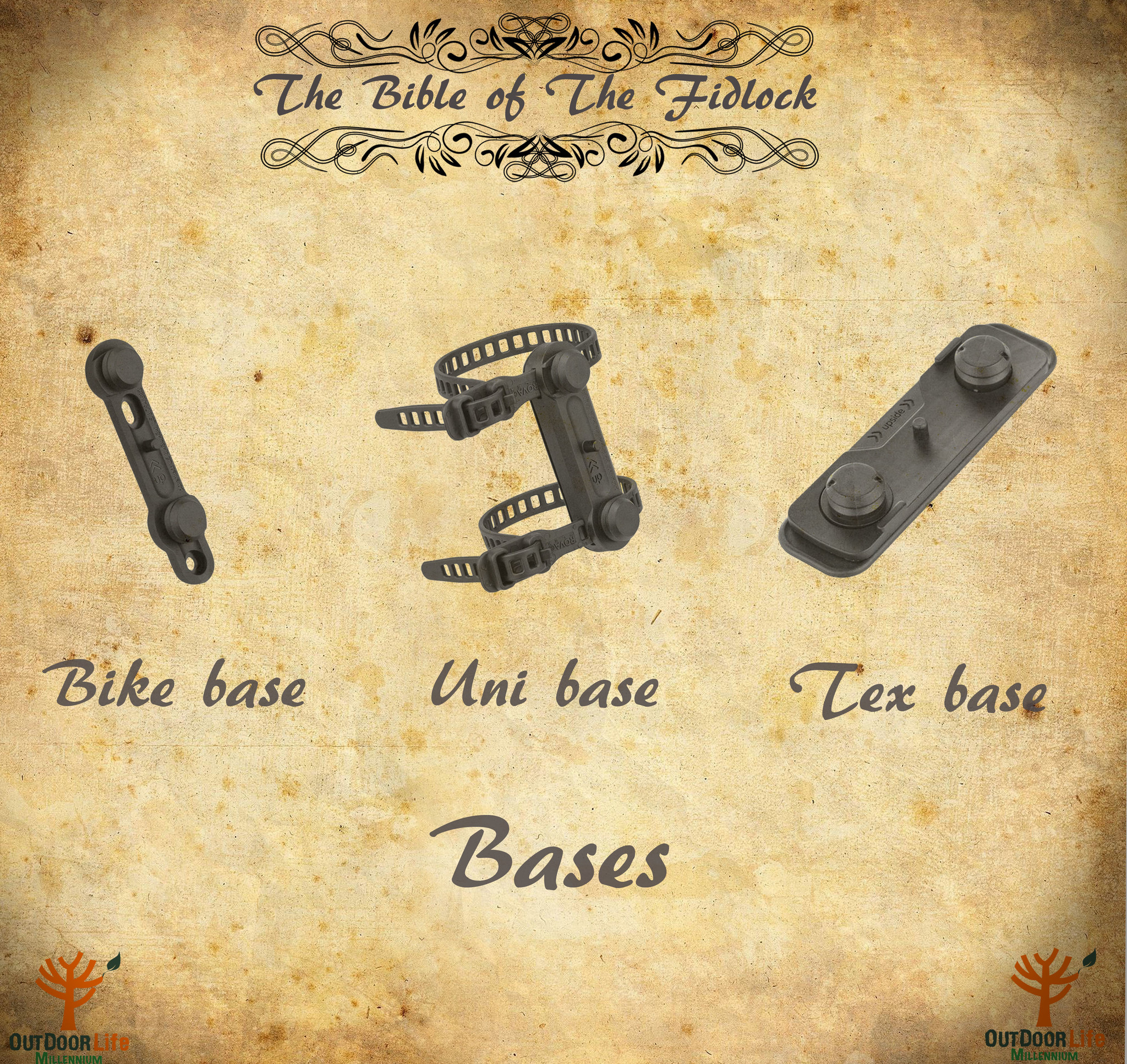 Based on your need, you will need to choose any type of bottle and based combination.
Uni bottle connector ( BOA system) Bike base and Uni base
This system allows you to carry any bottle with the Fidlock system including insulated bottles. when you are cycling for leisure in a park or park connector, you might want to bring a cold drink or hot coffee. This is the system for you.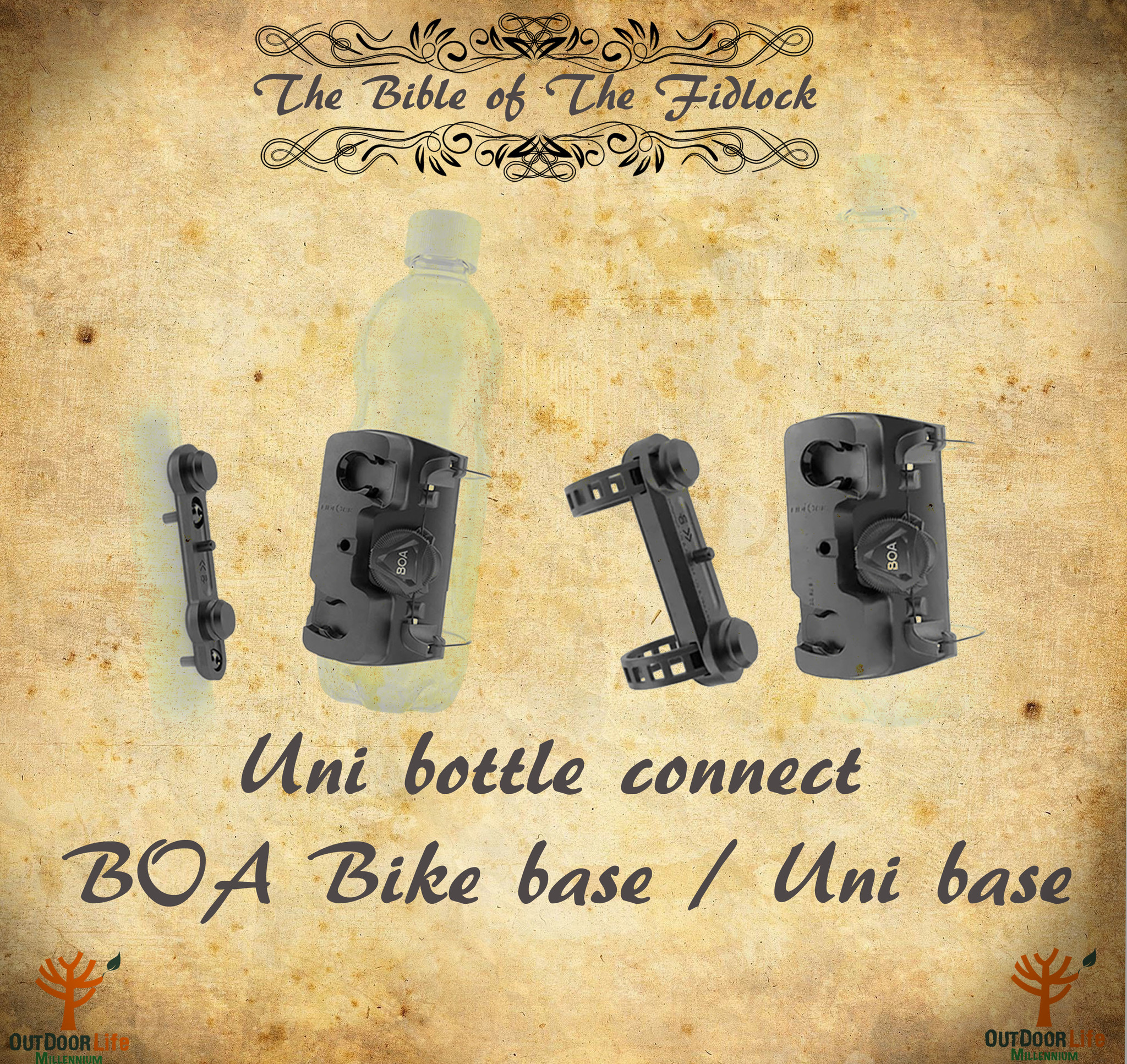 When you use the twist Fildlock bottles, you twist to release the bottle out but you do not need to twist back to hook it back. All you need to do is just go straight near to the base and the magnetic will suck in. No need for the twist to put it back. If you twist and put it back, it might jam in the slot. If it is jammed, it is not the end of the story. You just wiggle it out to release the jam. 
Again, Please choose base on your need and bike. If you are still not sure what to buy, you can check with our product specialist at Outdoor Life 02-20 Funan SG mall or give us a call or PM us
Here is the link to buy Fildlock bottles and connectors.